Adventist Online Giving
By David Greene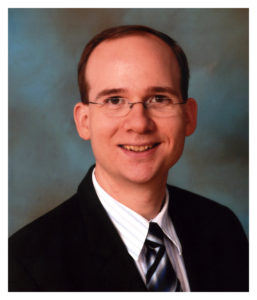 Released in February of 2018, the Adventist Giving app from the North American Division of Seventh-day Adventists may be an especially helpful tool in your member's contributions. This app is available for free on the iTunes and Google Play app stores (iTunes, Google Play).
AdventistGiving is an online tithe and offering program available at no charge to your church. The North American Division provides AdventistGiving as a solution you can trust. Here are several benefits to keep in mind as your church considers whether to participate in AdventistGiving.
IT'S EASY
The AdventistGiving online tithe and offering program is easy to use. Your members will have no trouble giving online. Even your church treasurer has very little work to do: just to log in each month for an offerings report. And if anyone has questions, the AdventistGiving team can answer via help@adventistgiving.org. To enroll, have your treasurer e-mail us at
help@adventistgiving.org, and we will create an account for your church.
Be ready to sign our enrollment form and to send the completed form to your conference treasury office.
IT'S FREE
Your church and your members will pay no fees for using AdventistGiving. Because of this, it's worth enrolling even if only one member in your church wishes to use AdventistGiving.
You can help keep our costs low by encouraging your members to give directly from their checking accounts instead of using credit cards. More than 50 percent of all offerings in AdventistGiving are given from a checking account (using an electronic check). AdventistGiving's cost for each electronic check is 16 cents—less than the cost of a postage stamp. This significantly reduces our costs, which are shared by your local conference (70%), union (10%), the North American Division (10%), and the General Conference (10%).
IT'S SECURE
AdventistGiving has always followed the highest standards of security and privacy. Your members can be certain their payment information is secure and that their donation information is only disclosed to the church treasurer. Because we designed the program in cooperation with our denomination's legal and financial experts, you can also rest assured that your online giving records are auditable.
IT'S FOR ANYONE INSIDE YOUR CHURCH
It would be logical to assume that AdventistGiving would be used only by the younger members of your congregation. After all, aren't they the most likely to do online banking? You might assume so. However, across all age groups and income levels, people are waiting for the chance to give online. Everyone with a checking account or credit card is a potential online donor—you might be surprised who in your congregation already uses AdventistGiving.
And you might also be surprised how often your members give online: some churches have reported a significant increase in overall tithe and offerings after introducing AdventistGiving.
IT'S FOR ANYONE OUTSIDE YOUR CHURCH
While AdventistGiving is convenient for your members, others may also be looking to give online to your church. Visitors, former members, and people from your community may use AdventistGiving to help fund your local ministries. And Adventists moving to your area may be looking for a church that accepts tithes online, especially if they are accustomed to giving online to their current congregation.