An Interactive Tool for Teaching Faithful Stewardship
Keeper of My Heart: A Steward's Walk of Faith–An Interactive Tool for Teaching Faithful Stewardship will help participants discover that stewardship is our vocation. The counsel and personal stories illustrate various ways different people have learned stewardship principles and how they developed faith in God's care as a result. Participants will experience a deeper relationship with God as they learn how to live out the timeless principles of practicing faithful stewardship.
This set includes six one-hour sessions with videos and questions for discussion.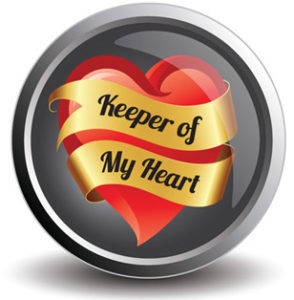 Stewardship Run Amok
The Ultimate Trust of Ownership
The Trust Factor
Teaching Children about Faith and Finance
How Does One Afford a Christian Education?
Stewardship is Life Management
Includes leader's guide and two DVDs. Hosted by John Mathews and Joelle Reuer.
Worksheets are needed for all six sessions of Keeper of My Heart. The worksheets should be available at the same table and beside the sign-in sheet for nightly attendance. Each registered guest should take a worksheet. The facilitator may print the number of copies needed for each session by clicking the links below:
These documents are provided in black and white for easy printing. A heavier weight paper with a matte finish will make a better copy and make it easier for participants to keep the sheets in a black file folder (also provided by facilitator) for future reference.