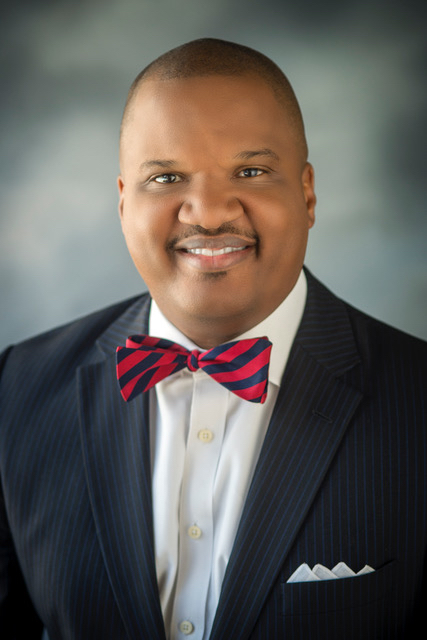 Dr. Carlton P. Byrd
President, Southwest Region Conference
Dr. Carlton P. Byrd is the President of the Southwest Region Conference of Seventh-day Adventists with headquarters in Dallas, TX. This responsibility gives Dr. Byrd oversight for the churches, schools, and workers of the Seventh-day Adventist (SDA) Church in the five-state regional territory of Arkansas, Louisiana, New Mexico, Oklahoma, and Texas.
Dr. Byrd is a graduate of Oakwood University in Huntsville, AL with dual degrees, a Bachelor of Arts Degree in Theology and a Bachelor of Science Degree in Business Management. He is also a graduate of Tennessee State University in Nashville, TN, where he earned the Master of Business Administration Degree, and a graduate of Andrews University (SDA Theological Seminary) in Berrien Springs, MI, where he earned both the Master of Divinity and Doctor of Ministry Degrees.
In his 27 years of pastoral leadership in the states of Mississippi, Alabama, Tennessee, Texas, and Georgia, Dr. Byrd has baptized over 22,000 persons, constructed and renovated churches and schools, served on numerous denominational and community boards, along with serving as a guest minister on several religious television networks.
From 2010 to 2021, Dr. Byrd also had the privilege of serving as the Speaker/Director of the Breath of Life Television Broadcast for the SDA Church in North America. During his tenure at Breath of Life, nearly 20,000 persons were baptized, four churches planted, six national holiday television specials produced, and financial assets increased by 1,000%.
Most recently, he completed a 9½ year tenure as the Senior Pastor of the 3,000 member Oakwood University Church on the campus of Oakwood University in Huntsville, AL. During his pastorate at the Oakwood University Church, over 800 individuals were baptized, the church was completely renovated, and two new buildings were constructed, namely the Oakwood Adventist Academy (Kindergarten through Grade 12) building, and the 22,000 square foot Oakwood University Church Family Life Center housing a vegetarian food market, barber shop, health clinic, gymnasium, commercial kitchen, classrooms, and community service areas.
Since his tenure began as Southwest Region Conference President, he has already conducted a major evangelistic meeting in Houston where 102 individuals were baptized, tangible conference debt has been eliminated, and the conference is currently experiencing a $910,000 tithe gain in 2021, which if remains on pace, will be the largest annual tithe gain in the history of the Southwest Region Conference.
Dr. Byrd is also the author of three books, Contemporary Evangelism for the 21st Century, Free: Revisiting God's Plan for Oppressed People, and Gone: A Healing Word for a Hurting World, and a regular columnist for MessageMagazine.
Dr. Byrd is happily married to his wife of twenty-four years, the former Danielle Mounter, and they are the proud parents of three daughters, Christyn, Caileigh, and Carissa.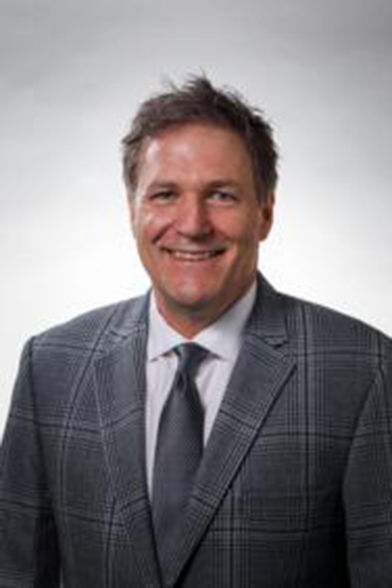 Dr. Steve Case
President, Involve Youth
Steve Case grew up as a Seventh-day Adventist with parents who taught him how to plan his finances. This started with an allowance for completing chores and paying tithe first, followed by offerings, savings, and personal spending. These foundational practices have remained in his personal life and his work.
Steve has served as a youth pastor and seminary professor, emphasizing youth ministry for decades, with a new focus on intergenerational church—all ages helping each other grow spiritually. As the president of Involve Youth, he speaks at youth events, trains and creates resources for youth and youth leaders, coordinates the Doctor of Ministry concentration in Intergenerational Church for Andrews University, and leads several short-term mission trips for Maranatha each year.
Steve knows what it's like to experience plenty as well as want (by North American standards), learning Paul's admonition to be content in all circumstances. In his personal life, Steve knows first-hand the pain and loss from divorce, and the grace of second chances. He's re-married to Marit—an ordained Seventh-day Adventist pastor. His adult daughter continues to make him proud while regularly challenging him.
The NAD Stewardship department surprised Steve by asking him to write the offering appeals for 2023, requesting greater participation by the congregation rather than just sitting while one person reads a paragraph from the front of the church.
Mrs. Diana Isabel Smith
Marketing Specialist and Consultant, MBA
There's never been a more leveraged time to share your story and Diana Isabel knows it first-hand.
For the last 10 years Diana has utilized her vision-strategy-bent and MBA business background to consult for business-as-mission teams seeking to create and communicate value for kingdom impact Her consults with Stewardship Department of the NAD helped idéate, fund and create the Adventist Giving App. Diana also served as executive producer of the I am a Steward video series, a storytelling platform seeking to re-frame stewardship from a holistic perspective. Storytelling gets even closer to home as together with her husband and co-founder Kasee Hunter, they prepare to launch their own brand, a plant-based line of superfood drinkable yogurts.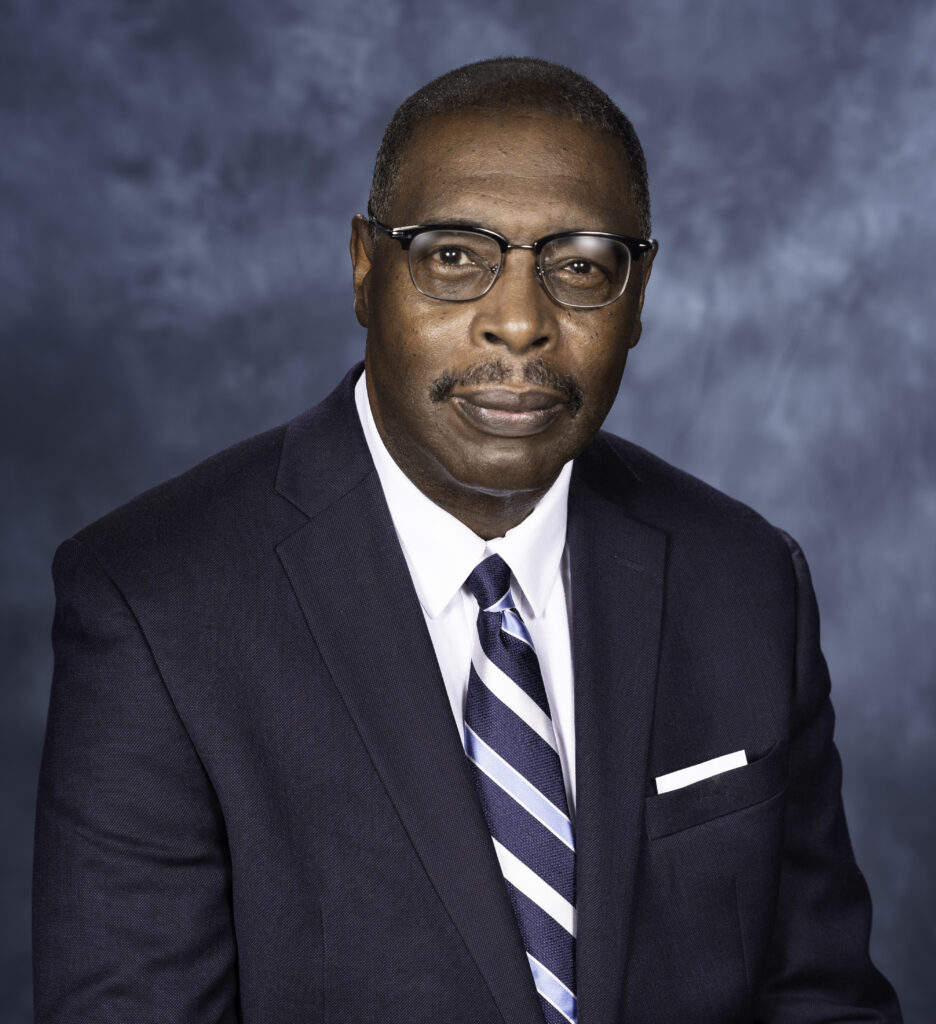 Dr. Calvin Watkins Sr.
Vice President, North American Division
Dr. Calvin Watkins Sr. serves as a vice president of the North American Division of Seventh-day Adventists. He previously served as president of Southwest Region Conference for two terms. He brings a wealth of experience, having worked as a conference evangelist and as director for the ministerial, personal ministries, and community services departments.
In 1985, he founded the University of the Saints, a layman's school of soul-winning with more than 700 graduates, and with four extension schools operating in English and one in Spanish.
He is the author of two books, Evangelism for the Next Millennium and 101 Ways to Win Souls. He is a widely sought-after speaker and lecturer in the field of church growth and pastoral training, speaking to both Adventist and non-Adventist audiences.
Watkins is married to his college sweetheart, Ruth Laurie, of Panama. They have three sons, Calvin Watkins II, who serves as a pastor in Southwest Region Conference, Dr. Julian L. Watkins, a medical doctor and assistant commissioner of health in New York City, and Jared Watkins, who is employed by UPS. They are also blessed with two granddaughters.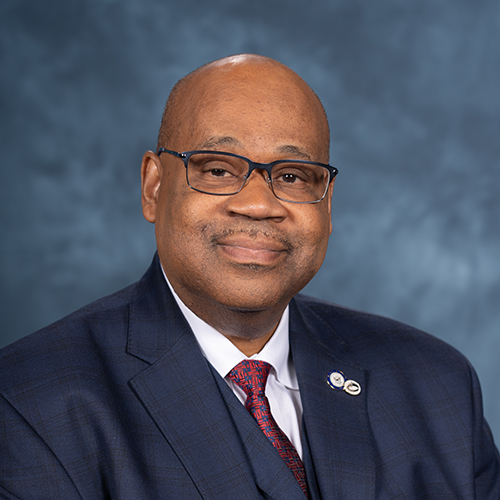 Elder Michael Harpe, MA
Director, Stewardship Ministries, North American Division
Elder Harpe is an ordained minister of the Gospel. He served the South Central Conference 28 years before being called to serve the North American Division December 1, 2019. He served 12 years in pastoral ministry, four years in education as Chaplain for Oakwood Adventist Academy (K-12) and Bible Teacher (9-12), and 13 years as a departmental director and at times in overlapping capacities: Communication (7 years); Planned Giving & Trust Services (10 years); ASI Ministry (10 years), and finally Stewardship Ministries (7 years).
He is a native of Cleveland Ohio, baptized at age 12 during an evangelistic tent meeting.
Elder Harpe's life in ministry began in 1985 with Pastor S. T. Lewis, as youth pastor, Glenville Seventh-day Adventist Church, Cleveland Ohio. Later, while matriculating at Oakwood College (now Oakwood University) in 1988, he served as a church intern assisting Pastor E. C. Ward, at Oakwood Church, Huntsville Alabama. He graduated 1991 where he received dual Bachelor of Arts Degrees, (1) Theology with a Minor in Biblical Languages, and (2) Mathematics with a minor in Business Management. Then in 2005, he obtained a Master of Arts Degree in Homiletics and Church Growth from Southern Adventist University, Collegedale, Tennessee.
To educate the South Central constituency on all aspects of Christian stewardship Elder Harpe developed Stewardship Breathe seminars and workshops inspired by Psalm 31:6-8 (MSB) "…I'm leaping and singing in the circle of your love; you saw my pain, you disarmed my tormentors. You didn't leave me in their clutches but gave me room to breathe."
He is happily married, since 1983, to his girlfriend Selita Atchley of Charleston, West Virginia. Selita is Elder Harpe's partner in life and ministry. Her contributions to the ministry are innumerable.
Elder Harpe believes God's generosity is revolutionary and relational. It is because of our relationship with Him that we delight to partner with Him in funding the mission—the everlasting gospel to the world. Our relationship between ourselves as stewards (life managers) and the Creator (Owner) is the foundation of biblical stewardship. Stewardship is not just about money. Relational generosity must be emphasized first. God (Owner) has given us dominion over His possessions. So, we must remain in close relationship with Him for guidance. Faithful management of His stuff is relevant and woven into every aspect of life.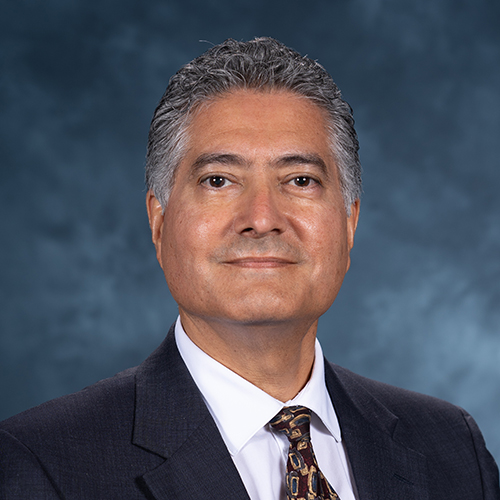 Dr. Rudy Salazar
Associate Director, Stewardship Ministries, North American Division
Elder Rudy Salazar is the Associate Director for Stewardship Ministries of the North American Division of the Seventh-day Adventist Church. He grew up in Tijuana, Mexico, and came to the United States when he was 20 years old. Elder Salazar received a bachelor's degree from Union College in Lincoln, Nebraska. He also completed Master of Divinity and Doctorate in Pastoral Ministry degrees from Andrews University in Berrien Springs, Mich. He has pastored churches in Arizona, California, and Oregon. Elder Salazar also did Trust and Stewardship work in the Oregon, Texas, and Central California Conferences. He met his wife, Janet Baden, in Lincoln, Neb. They have been married for 35 years and have two adult children. Pastor Rudy likes cooking, hiking, ping-pong, and likes to play scrabble and many other table games.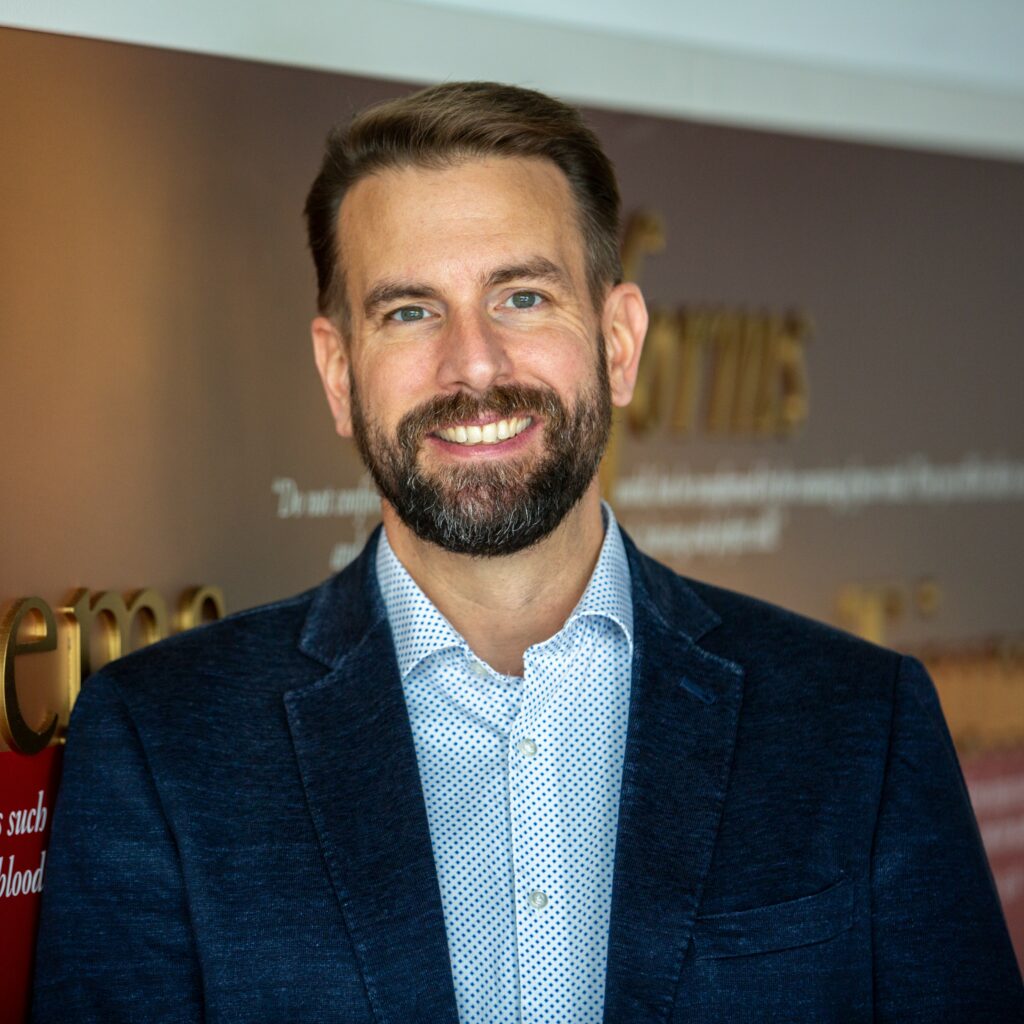 Mr. Scot Coppock, CFRE, CSPG
Associate Director, Planned Giving and Trust Services (PGTS), General Conference
Scot is responsible for providing training and consultation services for PGTS Personnel within the North American Division. He is a Certified Fundraising Executive (CFRE), Certified Specialist in Planned Giving (CSPG), Fellow in Charitable Estate Planning (FCEP), and is North American Division Planned Giving & Trust Services Certified. He is currently working toward a Master's in Philanthropic Studies from Indiana University Lilly School of Philanthropy.
Before working at the General Conference, Scot was the Director of Leadership Giving at Union College in Lincoln, Nebraska, where he enjoyed working with college stakeholders, helping them support the college's mission through current and deferred gifts. Before his time at Union College, Scot worked in financial services as a Financial Representative with the John Hancock Financial Network and as a Branch Manager with American General Financial Services.
Scot served with honor as a Sergeant in the U.S. Army before leaving the military to spend more time with his family. Scot and his wife Manuela, whom he met while stationed in Germany, have three delightful, energetic kids who enjoy life and love to explore God's creation.